Recently featured at the Sanctuary Cove International Boat Show, the Elandra 53 is a high quality, luxury motor yacht. Designed as a bespoke sports yacht that offers world class style, quality and performance, she combines an impressive mix of elegance and power.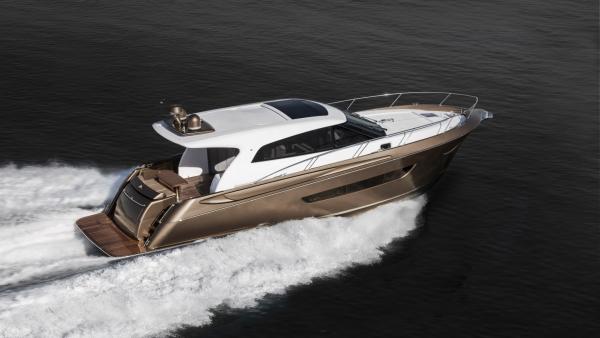 Arctic Steel water strainers were an obvious choice for a boat builder who's priority is focused on quality, performance and reliability. These robust, cast 2205 stainless strainers were the perfect solution to provide clean seawater to the two MAN R6-800 turbo diesel engines rated at 800hp.
In addition to fitting the two 3" Arctic Steel strainers to the main engines, they also used four smaller strainers with clear lids for the vessel's generator, A/C and other systems requiring clean seawater.
The installation pictures below show a very clean and functional engine room.